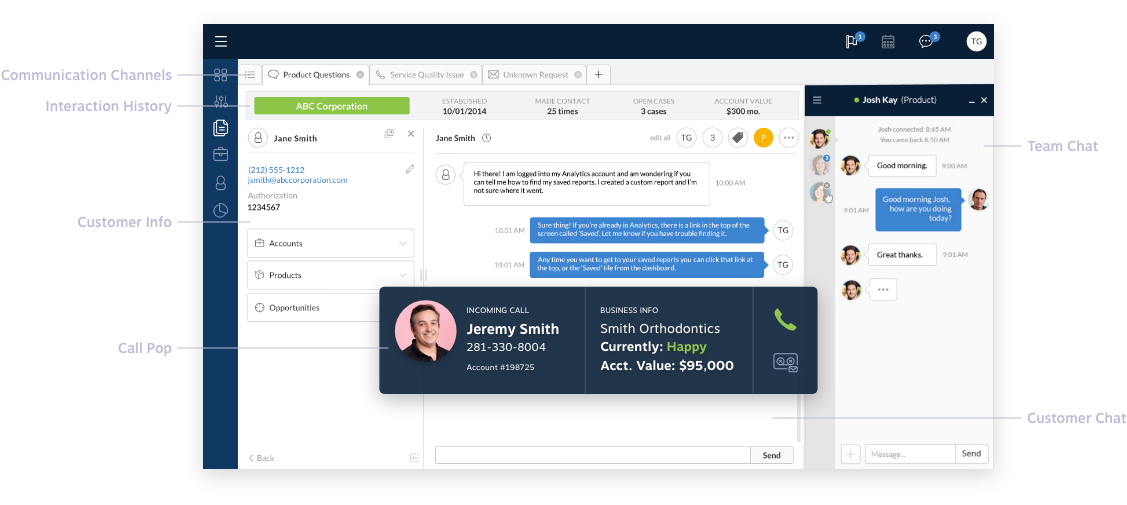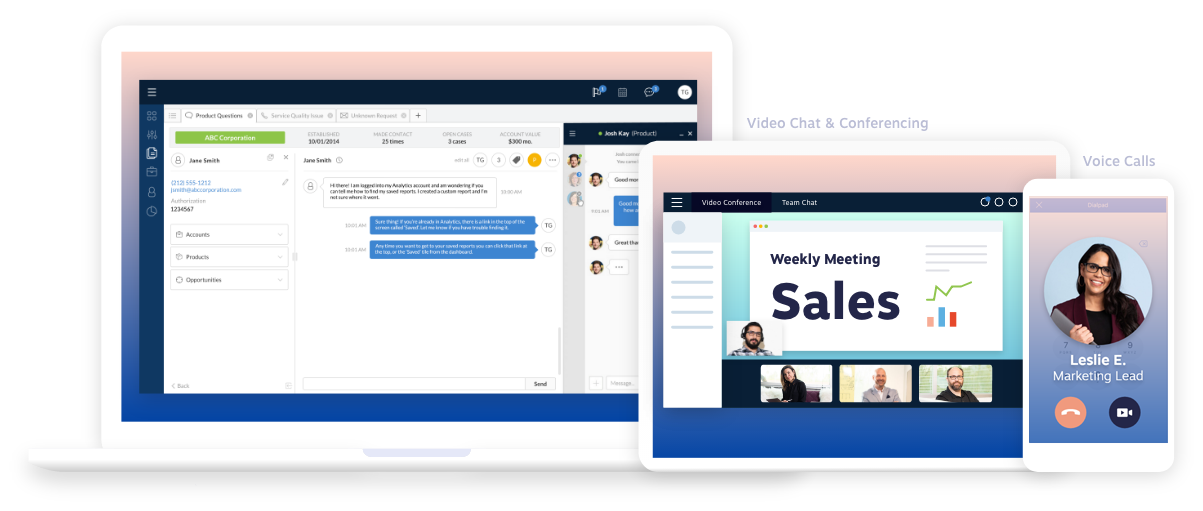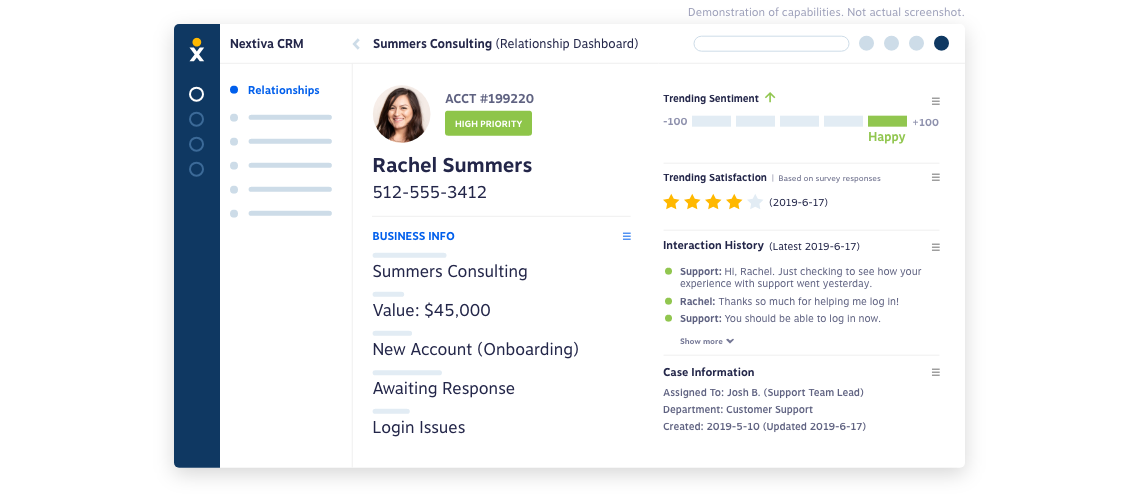 Seamlessly bring all of your communication channels together in one place. Customers can talk to your business from their preferred method, like phone, video, chat, email or text. NextOS collects and analyzes all interactions so you can view and take action real time.
Collaborate with teams using any device. Invite customers to join your online meetings. Easily organize, share, and present documents and files with anyone. With NextOS you're no longer tied to your office. Work from anywhere.
Automatically get the most important information about any customer right when they contact you. Never make a customer reintroduce themselves. Know exactly how to address each customer based on customer data. Make every interaction feel personal and valuable.
Give customers the experience they've always wanted and scale your business. Unify your communication with pipeline and customer management. Use powerful NextOS tools to manage your campaigns, view detailed customer journeys, and deploy surveys.